SAO Electrical Construction
Energy-efficient solutions.
SAO Electrical Construction Ltd (Vancouver, Canada) It specializes in eco-friendly solutions for the electrification and lighting of residential and commercial properties. Caring for the environment — an important priority in the company.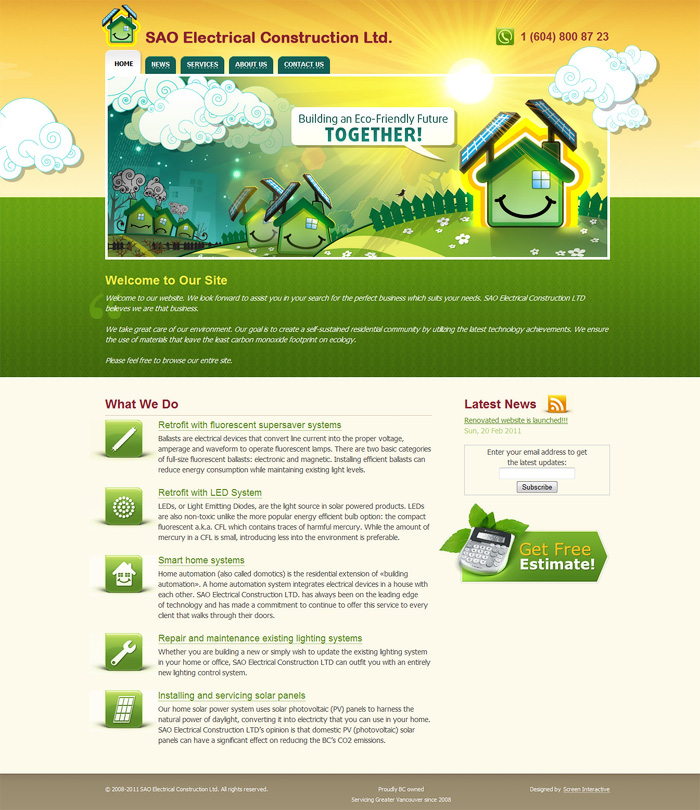 Home page SAO Electrical Construction
The site works on the control system ScreenJet, which allows employees to edit the information on the site, add new sections.
Building an Eco-Friendly Future together!