Merry Christmas and Joyful New Year 2016!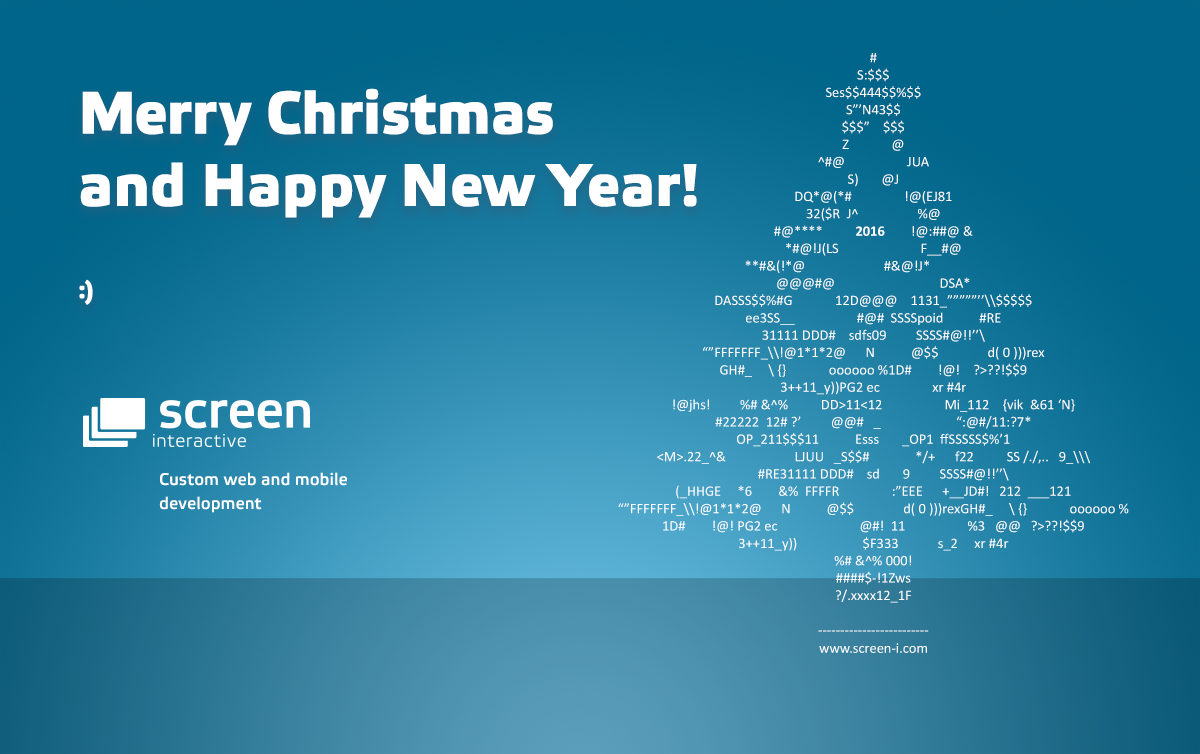 Best wishes from your friends at Screen Interactive! We send you our warmest greetings for the Holidays.
Let the upcoming year be full of bright ideas, prosperity, and fruitful cooperation. May it inspire you for new groundbreaking projects, and we will help you bring them all alive. Cheers to the New Year!
This year, we have the most ascetic greeting card ever :)