Our flag on the top of Germany
On August, 24th, our flag was raised on Germany's highest point: Zugspitze mountain (2962 m).
Though it is possible to get up the mountain by train and then to the very top by cable car, it is much more exciting and honourable to climb it by feet gaining 2300 meters through the rocks and the glacier.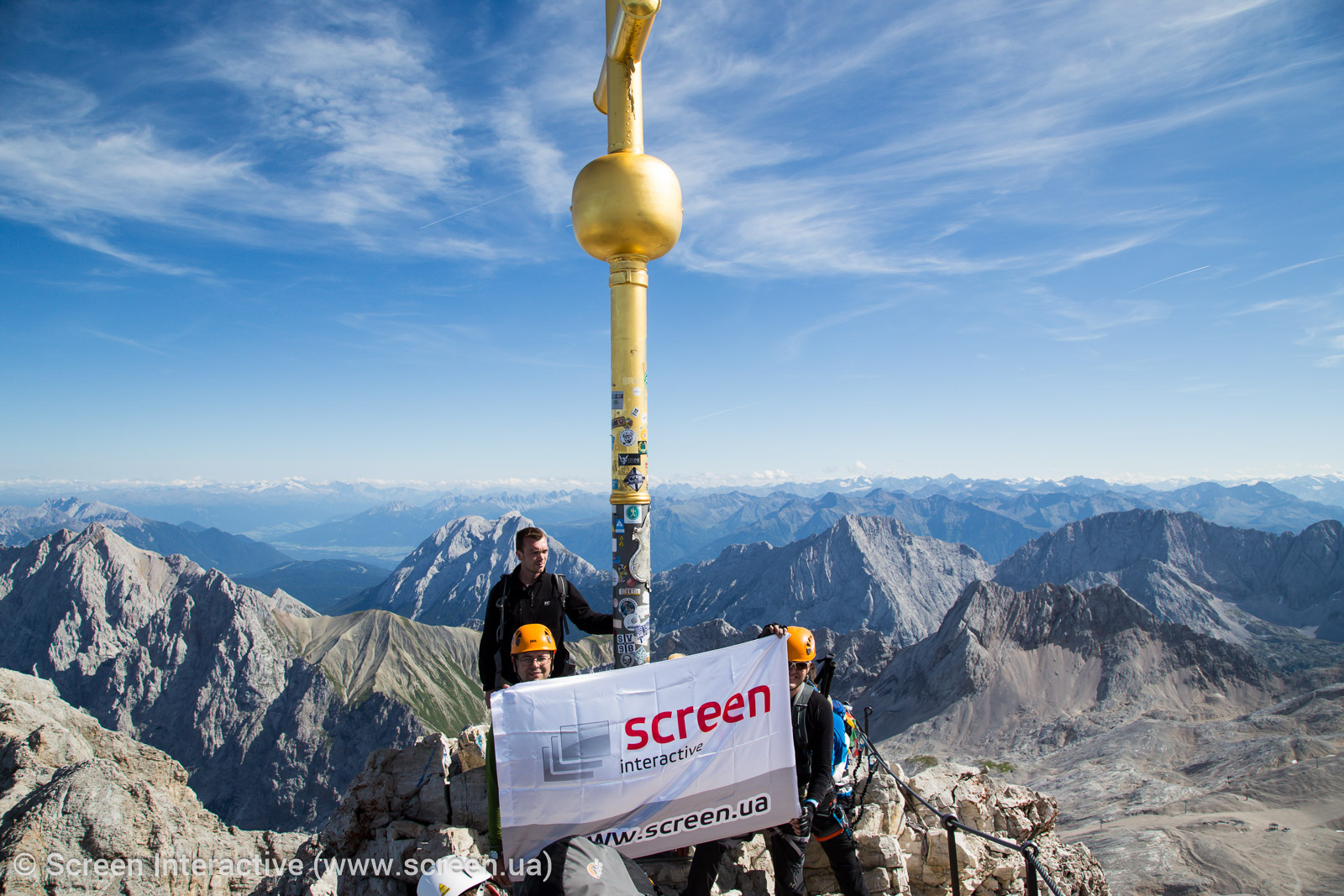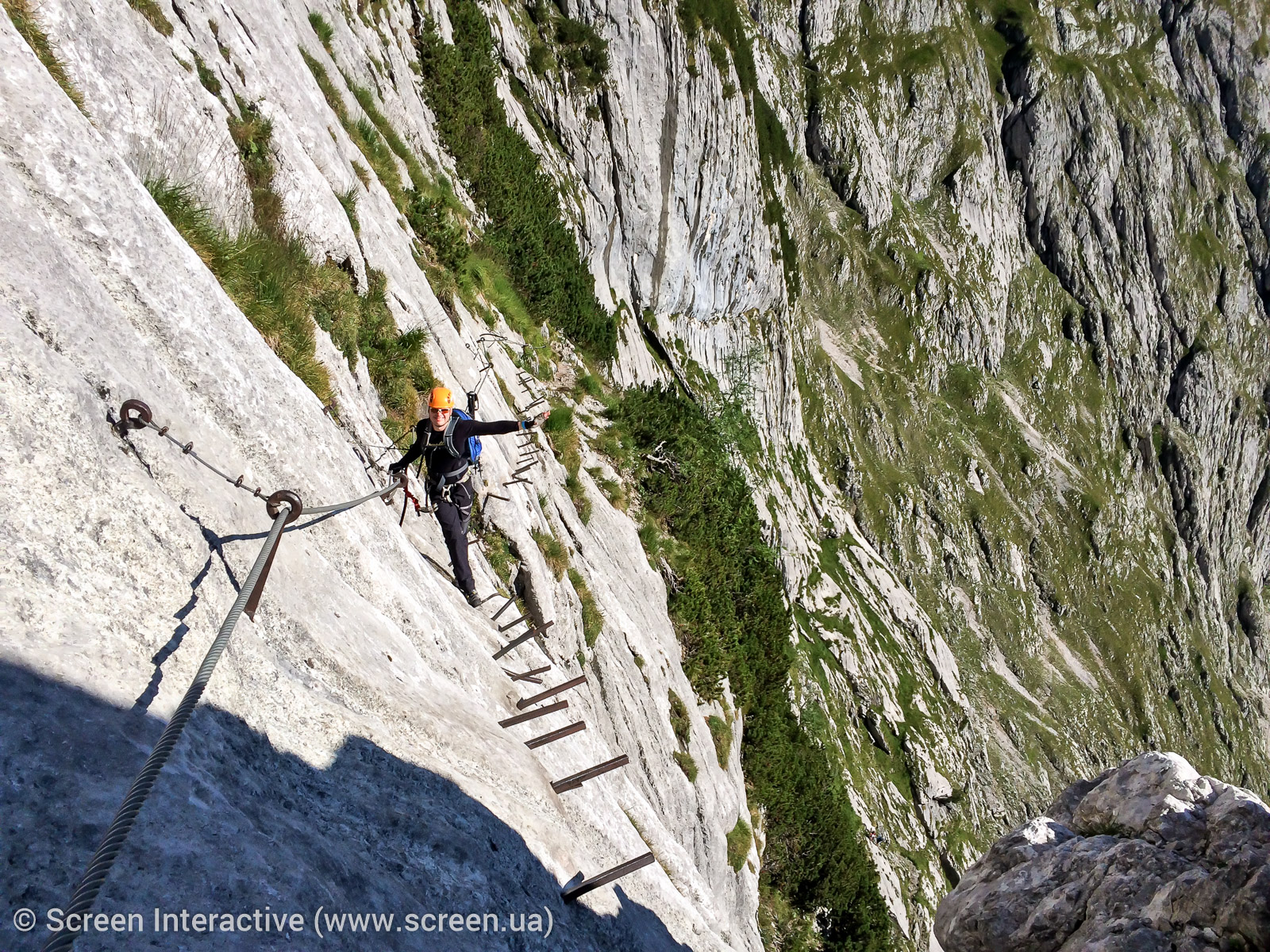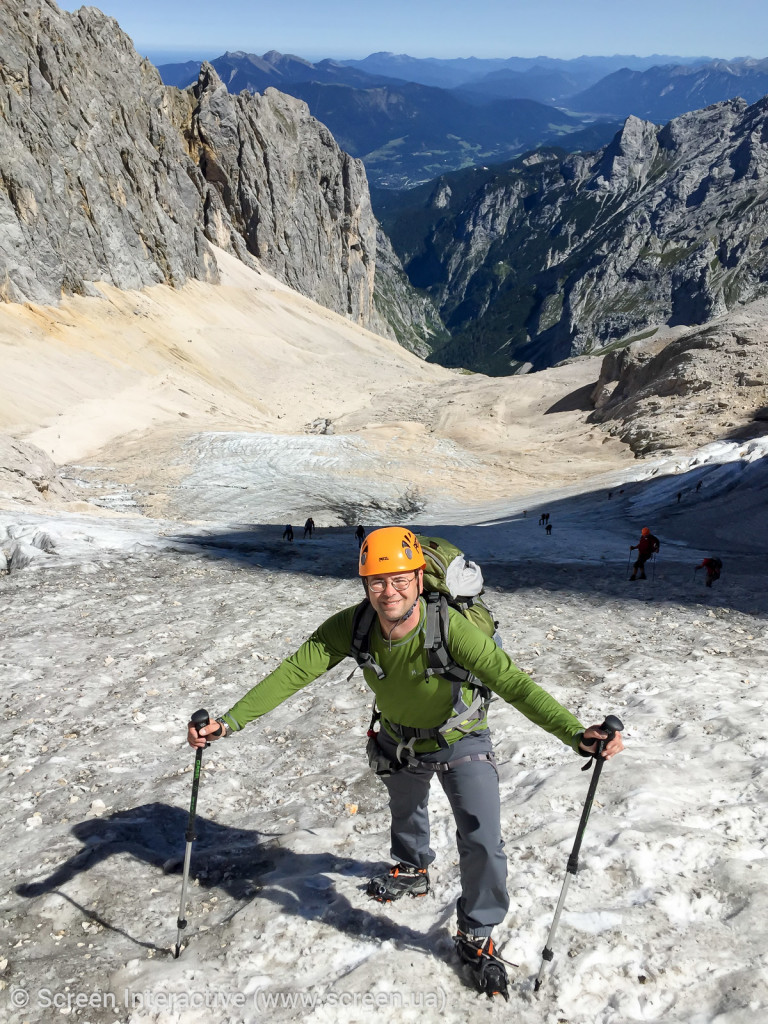 The Alps are wonderful!