The updated mobile app for the Jobs in Kharkov website
Great news! We just released a significant update for our mobile app Jobs in Kharkov, a personal pocket assistant for job searches and recruitment. The mobile app is available for Android and iOS devices.
In the new version, we added several useful improvements:
1. More features for employers: add and delete vacancies
Recruiters can publish and update their vacancies through the mobile app now. In the "My Jobs" section in the app, we added options to view, edit, add, and delete vacancies.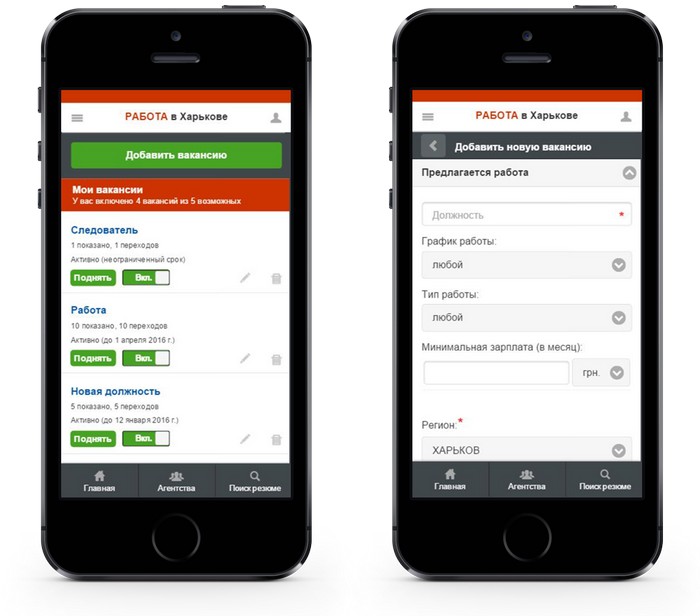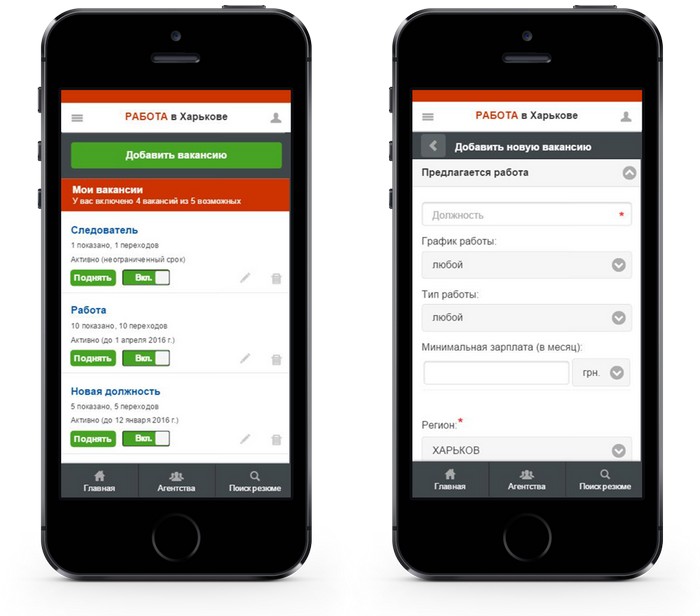 2. More helpful information in push notifications
We improved push notifications that users receive on their smartphones and made them more informative than before. Users now get notifications:
–

when they receive a new CV or a job invitation through the website or the app

–

when new vacancies or CVs they subscribed to appear on the website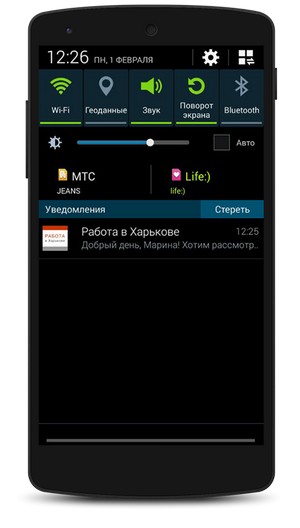 3. The interface for tablets
The Jobs in Kharkov app now has an interface for tablets, which makes it available to a wider audience.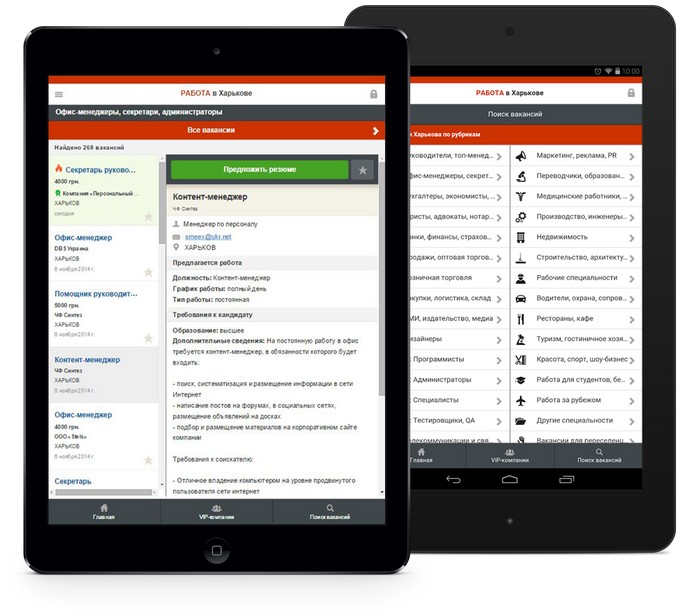 4. Registration for users
Initially, we developed our mobile app as an add-on for the Jobs in Kharkov website. The app started to gain popularity, and users demanded more. Today, it's a standalone product with mostly the same functionality as the website. Therefore, we decided to add a registration for users. Now, employers and applicants can register a new user profile right through the Jobs in Kharkov app.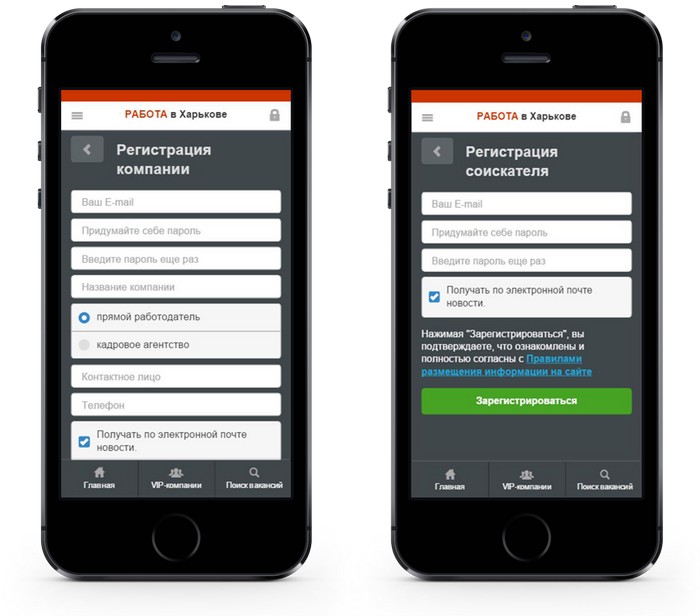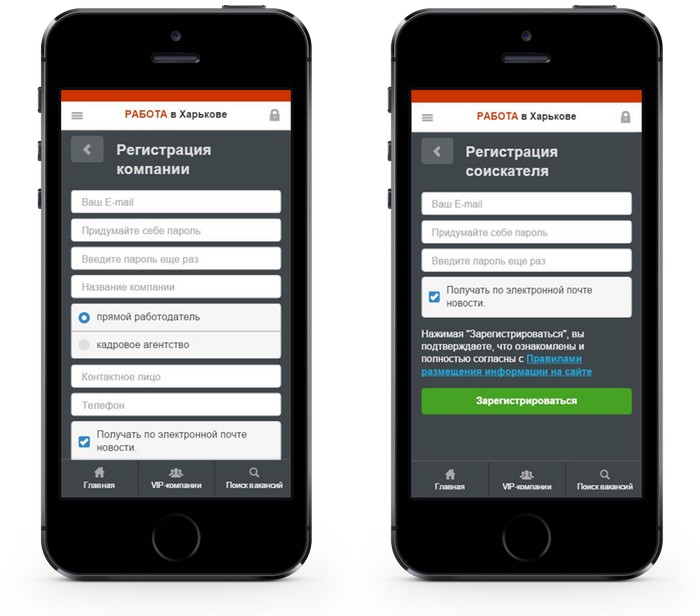 We also implemented many other general updates that significantly improve the app's productivity and make it more secure and handy. We are very grateful to our users and their feedback that helped us make the Jobs in Kharkov app better.
Find more information about the project:
You can download and test the app here:
***
Screen Interactive develops custom cross-platform mobile applications and the back end for them.
Do you plan to build a new mobile app for your web project? Drop us a line or reach us by phone (057) 758-66-36. Let's get acquainted and discuss your ideas!