Custom software solutions for the recruitment industry
We are specialists in Web and mobile software development for the recruitment industry. With more than 10 years' experience in this field, we clearly understand the processes, the data, and information structure of the business. Using the latest technologies, we can help you build custom solutions for your needs or integrate legacy systems with other applications.
Applicant Tracking Systems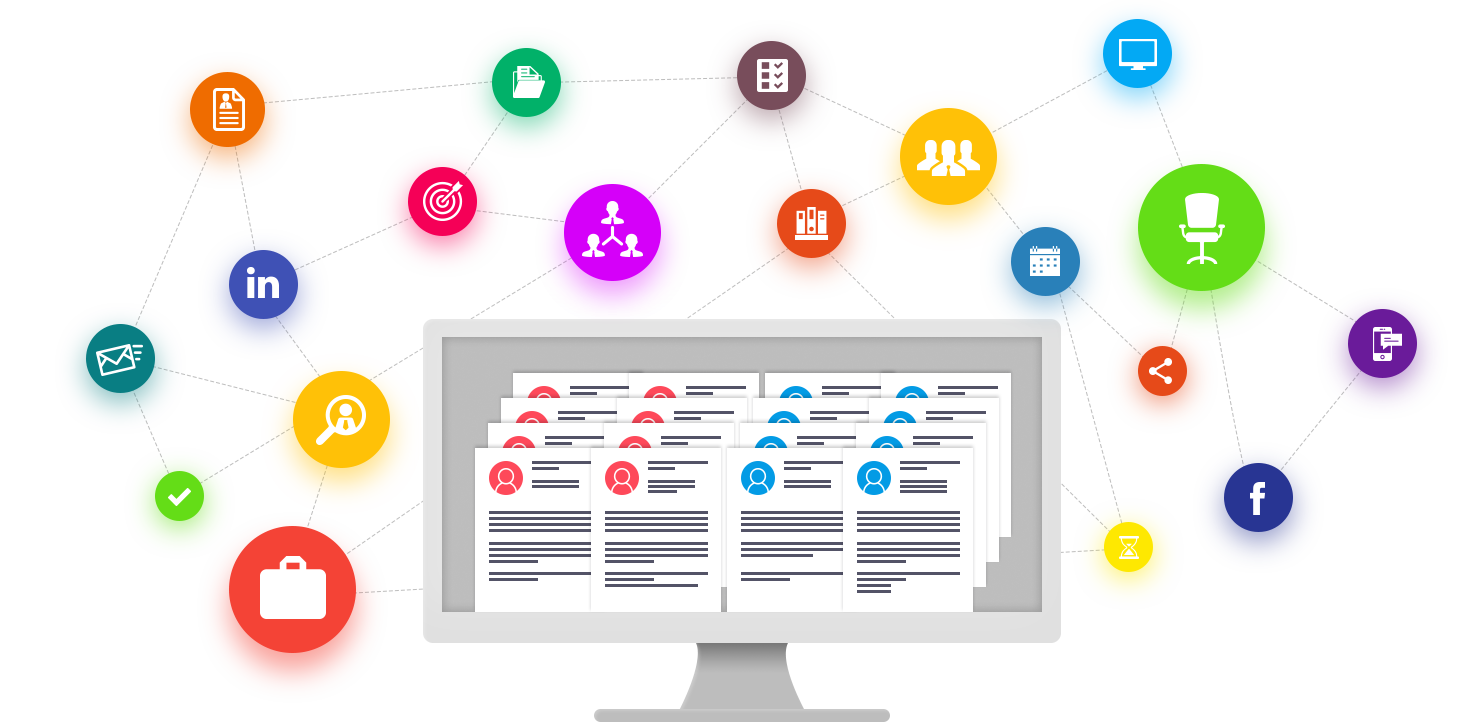 Today's applicant tracking system (ATS) is a sophisticated piece of software with high emphasis on scalability, accessibility, and usability. It's not just a corporate database of resumes that helps automate routine procedures. ATS's usually provide the means of job distribution, recruitment team collaboration, interaction with candidates and customers, and recruitment efficiency analysis.
Such complex systems require constant support, modernization, development of new features, and integration. Having worked in this industry for years, our development team can help you build your custom ATS, upgrade an existing one, or integrate with third-party services and applications. And you won't need to explain the business basics to us because we already know them.
Job boards

We provide comprehensive solutions for general purpose and niche employment websites that aim to be leaders in their segments. If you need a job board for your city, country, industry, or online community, we are the right ones to talk to.
Basic features:
Employers
–

Employer dashboard

–

Vacancies publishing and management

–

Company page with info, photos, video, open jobs, and contacts

–

Company news

–

Company job feeds

–

Favorite (saved) candidates

–

Subscription to new candidates

–

Recruitment teams

–

Service packages (job publishing, hot jobs, featured employer)

–

Messaging system
Candidates
–

Candidate dashboard

–

Resumes publishing and management

–

Favorite (saved) vacancies

–

Subscription to new jobs

–

Messaging system
Admin interface
–

Admin roles and permissions

–

Content and user management

–

Pre-moderation, post-moderation

–

Flexible revenue models: on-site ads, employer packages, job publishing

–

Adjustable spam filter

–

Newsletter management
Other features
–

Custom design

–

Customizable functionality tailored for your business-model

–

Responsive layouts (looks good on mobile devices)

–

SEO friendly

–

Social network integration

–

Facebook app
We have wide-ranging experience and offer many features that are ready to speed up the development process. Our solutions are flexible and can be modified and further developed for your needs to propel your job board into becoming a leader in the segment.
Career sites
Today's corporate career sites serve both employer branding and candidate sourcing. With the latest technologies, your company's career website will not only list your current jobs, but can also distribute jobs to job search engines, provide job feeds and subscriptions, receive candidates' resumes, and provide means for initial candidate screening. Integrated with your ATS, the jobs will update and distribute automatically.
Attract more and better-qualified candidates for your jobs. By eliminating and automating routine procedures, save your time to work with applicants.
Sample project
XCORS. Recruitment agency website development.
Mobile apps for applicants and recruiters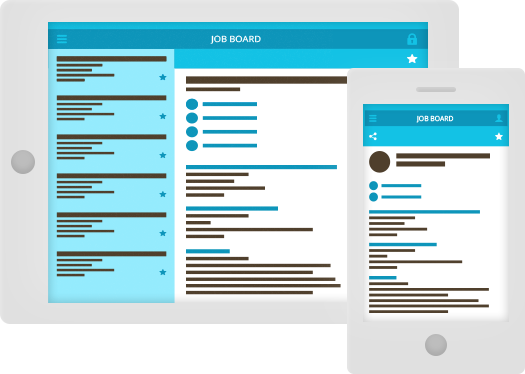 Mobile applications are much more convenient and engaging in comparison with mobile-friendly websites, and especially appreciated by your most frequent and valuable users. Time is critical for both candidates and employers, and nowadays, they want to remain available on the go, get news, and react quickly. If your job board, career website, or applicant tracking system still doesn't have a mobile app, we can help.
We also create back-end software and APIs for data exchange between an app and a server.
Resume parsing
ScreenCV is a resume parser API developed by Screen Interactive.
It extracts valuable information out of resume files and converts the source files into HTML.

More information and the API documentation on the website: www.ScreenCV.com
***
Please contact us to request a demo of our solutions for recruiters.
If you are looking for a recruitment software development partner, we will be happy to discuss your project.