Med-OK website development
Med-OK website. Diagnostics, treatment and rehabilitation in the leading clinics of Munich.
Med-OK company helps Russian-speaking citizens to organize their treatment and rehabilitation in the best clinics in Munich. The company has worked in Germany since 2004. It solves the issues regarding diagnostics, oncology, in vitro fertilization, ophthalmology, and other fields.
The Screen Interactive team designed and developed a simple and convenient website for Med-OK company from scratch. We used PHP and MySQL as the main development tools for the server side of the website and HTML5, CSS, Ajax, JavaScript: jQuery and jQuery Parallax for the front-end.
Med-OK company website, main page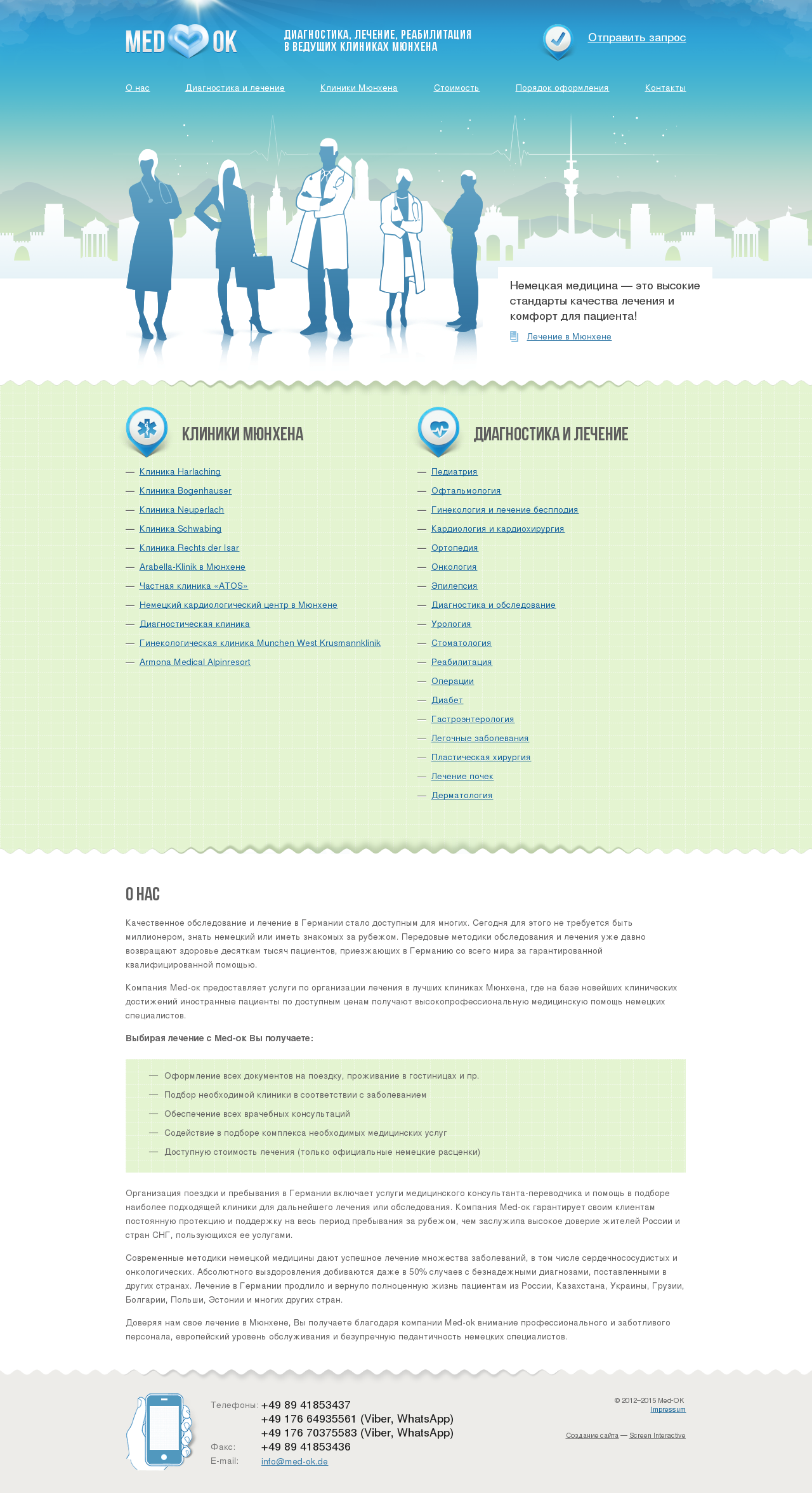 On the website, users can find the detailed information about the main directions of diagnosis and the features of treatment in Munich. There are also some tips about arranging medical treatment and the pricing details for the main medical services.
The "Clinics in Munich" section provides the descriptions of the leading medical centers in Munich with illustrations and videos, as well as showing their locations on Google maps.
Med-OK company website. The Clinics in Munich section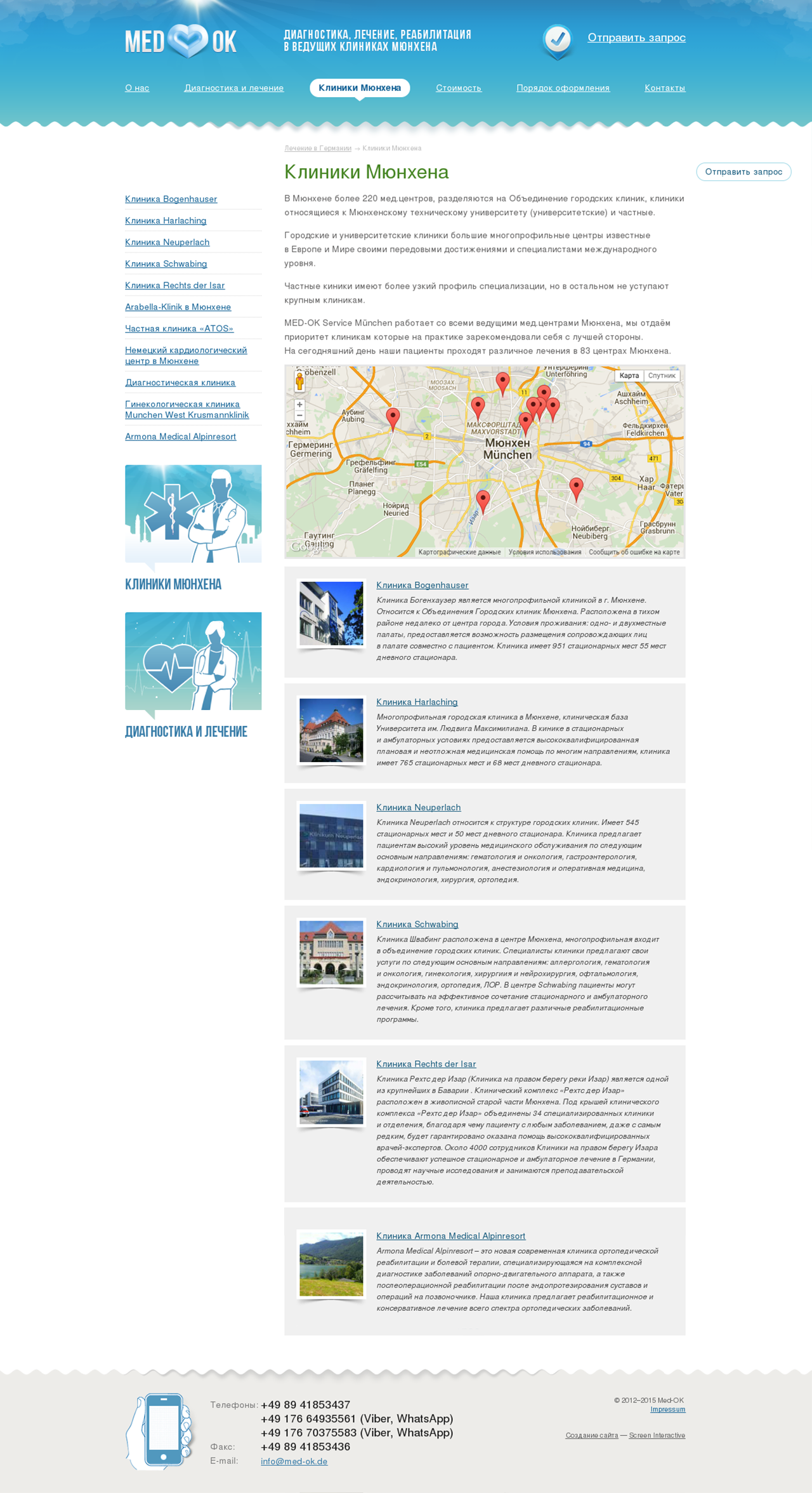 The website uses the ScreenJet content management system. It allows Med-OK company employees to publish and edit new content and add new website sections on their own.
***
Are you planning to create a modern and convenient website for your company and looking for a reliable team of developers?—Drop us a line. We are here to help!